The purpose of the Ren. Home Set is similar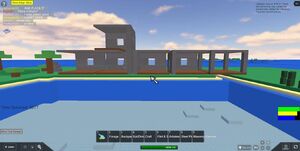 to that of its predecessor M. Home Set. It is often used by players to: store resources, shelter from the storm, create a home for themselves, take cover from attackers. The set comes in five pieces:
'Ren. Home Centre
',
'Ren. Home Corner
', '
Ren. Home Edge
', '
Ren. Home Door
', '
Ren. Home Stairs
'. It is possible for the player to create multiple 'floors' to their home.
All items (5)
Community content is available under
CC-BY-SA
unless otherwise noted.